All Entries in the "Yellow Perch" Category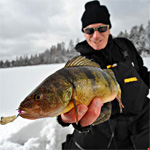 For die-hards like Joe Balog willing to chase Lake St. Clair's jumbo yellow perch late into winter, the best fishing is just beginning.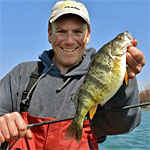 Predicting the start of the ice fishing season on Lake St. Clair used to be fairly easy. But these in-between ice conditions also provide new perch fishing opportunities for anglers willing to make the necessary adjustments.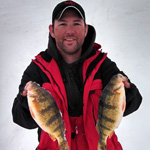 When you hear the words Ice Fishing what is the first thing that comes to mind? For me it's the sight of a jumbo perch surpassing a pound and a half sliding up a hole, plucked from his comrades in the depths below that are awaiting their own ascent to the top side of the ice to meet me.