Author Archive for Josh Clawson

Josh Clawson is 29 years old, an avid fisherman, rod builder, husband, and father of 2. He works for the City of Grand Forks, North Dakota Engineering Department as a Civil Engineering Technician. Josh is K&E Pro Staff.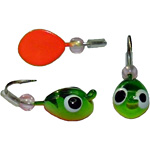 Each year lakes freeze, suspended particles settle and the water clears, sometimes to the point that you are able to see many feet down your hole.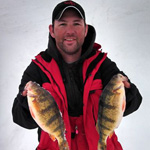 When you hear the words Ice Fishing what is the first thing that comes to mind? For me it's the sight of a jumbo perch surpassing a pound and a half sliding up a hole.