All Entries Tagged With: "houghton lake"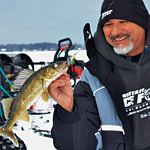 There are no snow days in ice fishing school – not when the principal is Freshwater Fishing Hall of Fame angler Mark Martin. Unusually warm temperatures, wind and rain preceded the Feb 7 – 10 ice fishing class scheduled on Saginaw Bay.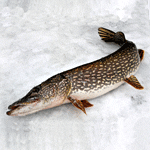 After nearly 75 years the MDNR spear fishing prohibition on Houghton Lake has been removed allowing additional angling opportunities on the 20,044 acre lake in Roscommon County.