Author Archive for HARDWATERMANIACS

Raymond and Mandolyn Tiffany are a professional husband/wife ice fishing circuit duo who live in Kaukauna, WI. Avid conservationists and sports-persons whose primary focus is children and helping them to be involved in the outdoors and ice fishing. K&E Stopper pro staff, Clam Corp pro staff, Strikemaster pro staff. Team quote: "Learn what you can, teach what you know." NAIFC competitors. WIFL competitors. Open to fish with anyone, anywhere, anytime. Let's go fishing and make your new fishing partner a "MANIAC!"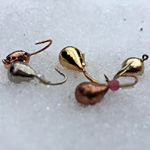 Silver, gold, copper… Three precious metals that have been sought after as valuable resources by man throughout history, but their importance does not stop at the foundation of monetary value.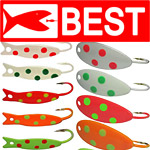 If there is one thing that I love it's innovation from other parts of the world integrated in the fishing industry here in the states. Some of these products come from the heart of ice fishing Russia.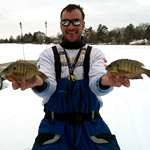 One style of fishing I find interesting and love to utilize when it is called for is long rodding. This ice fishing technique is extremely popular in the southern parts here in Wisconsin.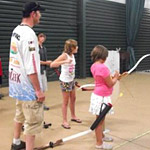 When Ray and I started the Hard Water Maniacs and jumped into professional angling, we didn't know what to expect or how we would be accepted into this highly competitive world.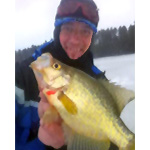 Pro ice fishing angler Hardwater Maniac Ray Tiffany describes how to customize the K&E Smelt Stick and Luna Tick hook into a deadly dropper rig!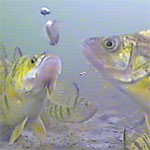 Fishermen just getting in ice fishing or looking to expand into electronics ask if an underwater camera or flasher is better to start off with?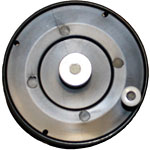 There are many different styles of fishing reels in the industry today. I would like to discuss the benefits of ice fishing with the inline reel.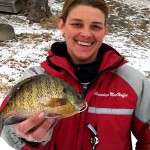 Tungsten jigs are definitely the hot item to have in your ice fishing arsenal these days. Three times heavier than lead, tungsten offers a small profile.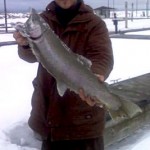 The ice is in and safe. The weather is perfect and you just received word that the trout are hitting in the local Lake Michigan tributary or marina.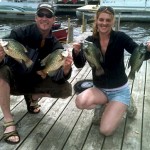 Late summer scouting can produce some of the best panfish of the season for many anglers and find the most productive spots for first ice fishing.