Author Archive for Joe Devera

Joe DeVera is a tournament ice fisherman from Southeast Michigan. Gaining interest with his local newspaper and public access channel, Joe has had a chance to promote the sport of ice fishing on a limited basis and is excited at the opportunity to help grow the sport and the companies he represents. Working with various companies and websites Joe has had the opportunity to work various trade shows along with writing articles on a variety of ice fishing topics as well as several reviews. Giving back through education is important to Joe, therefore he is dedicated to giving seminars and making videos aimed at teaching tips and tricks through social media, Also donating his time with the NAIFC's Kids Camp as well as other youth oriented ice fishing events. As a member of the J&E Ice Fishing team, Joe spent the 2015 season honing his skills as a tournament angler on a small local circuit where he and his partner compiled five top 5 finishes, including two 3rd place as well as "Big Gill" award. Fishing the NAIFC series, Joe and partner Bill Banghart have two top 10 finishes and consecutively finished in the top 15 in Team of the Year points the past two seasons.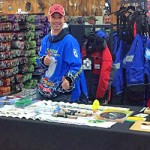 Recently there was a special ice fishing day at Jays Sporting Goods in Clare, MI, and while there isn't any ice around, we're all thinking about it so why not get together and talk about it.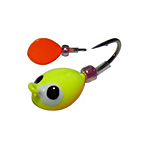 Enter K&E Tackle's flat-bottomed Skandia Tapiola Jig. The design is based on satellite technology that allows for maximum signal strength as similar sized jigs.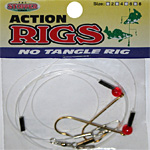 This past weekend was free fishing weekend in Michigan. Meaning, no license needed to get out on the water. I took full advantage of this to get my wife out fishing.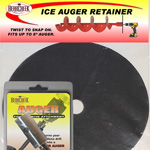 In today's age of mobile ice fishing, a traditional gas auger is an inconvenience. They are expensive, heavy and you have to mix the gas. They generally leak over time, and let's not forget the fumes.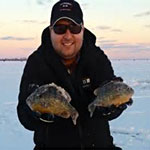 As someone trying to make a leap into professional ice angling, I am spending as much time as possible researching tournament fishing techniques and making contacts to learn the politics involved.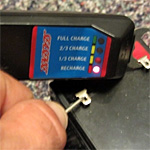 To help feed my addiction I find little mundane tasks to keep myself busy and dreaming of being on the ice. This time it's charging my batteries.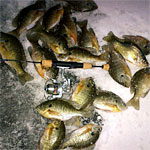 As the first snow flurries fall, puddles freeze overnight and my mind like, so many others across the ice belt, is focused on ice fishing.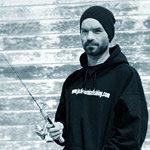 When deciding to get into competitive ice fishing, you have to have the best gear so you don't miss the slightest bite. That's where Whip'r Rod from K&E Tackle come in.