By Dan Kimmel on Dec 05, 2013 with Comments 0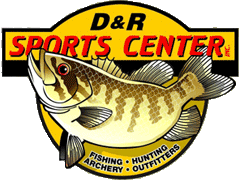 D&R Sports Center in Kalamazoo, Michigan will be hosting a FREE Ice Fishing Show on December 7th and 8th, 2013. This event will feature two days of free seminars by pro ice anglers, special 2-day discounts, and more than 25 factory reps showing the latest in ice fishing gear and technology.
Seminar Schedule for Ice Show:
Saturday:
10:00 am – MI Ice Guys
12:00 pm – Keith Stanton
2:00 pm – Bill Ferris
Sunday:
11:00 am – Keith Stanton
1:00 pm – MI Ice Guys
Visit D & R Sports Center Weekend Events for more details including contact information and directions to their store. GreatLakesIceFishing.com member and PikeSpearing.com owner Keith 'PikeKilla' Stanton is giving seminars both days on jigging for pike through the ice and spearing. Store hours are Saturday, 9:00 am – 5:00 pm, Sunday 10:00 am – 4:00 pm.
Filed Under: Ice Fishing News
About the Author: Dan Kimmel is an avid angler, outdoor photographer and outdoor writer who becomes a computer guy in his downtime running web sites like this one, GreatLakesBass.com and AnglerHosting.com among others.
Comments (0)
Leave a Reply
You must be logged in to post a comment.