All Entries Tagged With: "jeff nedwick"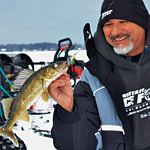 There are no snow days in ice fishing school – not when the principal is Freshwater Fishing Hall of Fame angler Mark Martin. Unusually warm temperatures, wind and rain preceded the Feb 7 – 10 ice fishing class scheduled on Saginaw Bay.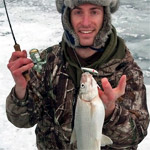 When the panfish bite slows, it's time for a change to break free of the mid-winter doldrums. It's time for a whitefish ice fishing road trip.