All Entries Tagged With: "suburban collection showplace"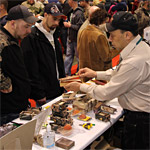 Sportsmen and sportswomen are constantly looking for ways to improve their hunting and fishing techniques so they can be more successful on the water or in the woods. With a strong lineup of seminar speakers including nationally-acclaimed hunters and anglers there is no better place to improve your techniques than at the 43rd OUTDOORAMA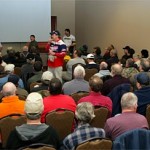 The 2013 Ultimate Fishing Show—Detroit, January 10-13, brings back the Ultimate Ice Show bigger and better than last year! Frank's Great Outdoors Ice Fishing Series is back with a bigger seminar lineup of expert ice fishing anglers. Normark brings in Ice Force and Angler's Point Marine adds top area pro ice anglers.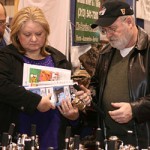 GLIF will be in booth 5715 during the Outdoorama show from Thursday, February 23 until Sunday, February 26, 2012 in Novi MI at the Suburban Collection Showplace.