All Entries Tagged With: "electronics"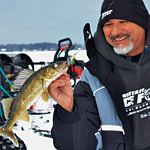 There are no snow days in ice fishing school – not when the principal is Freshwater Fishing Hall of Fame angler Mark Martin. Unusually warm temperatures, wind and rain preceded the Feb 7 – 10 ice fishing class scheduled on Saginaw Bay.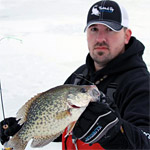 As the leaves change and fall ushers in the brisk weather, it signifies the start of the ice fishing season. There are many things that get a place on my to do list when I prepare for the hardwater.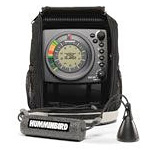 Humminbird introduces the ICE Flasher Series. Designed for serious ice fishermen, some models feature 6-color fiber-optic and LCD display, a groundbreaking, exclusive.